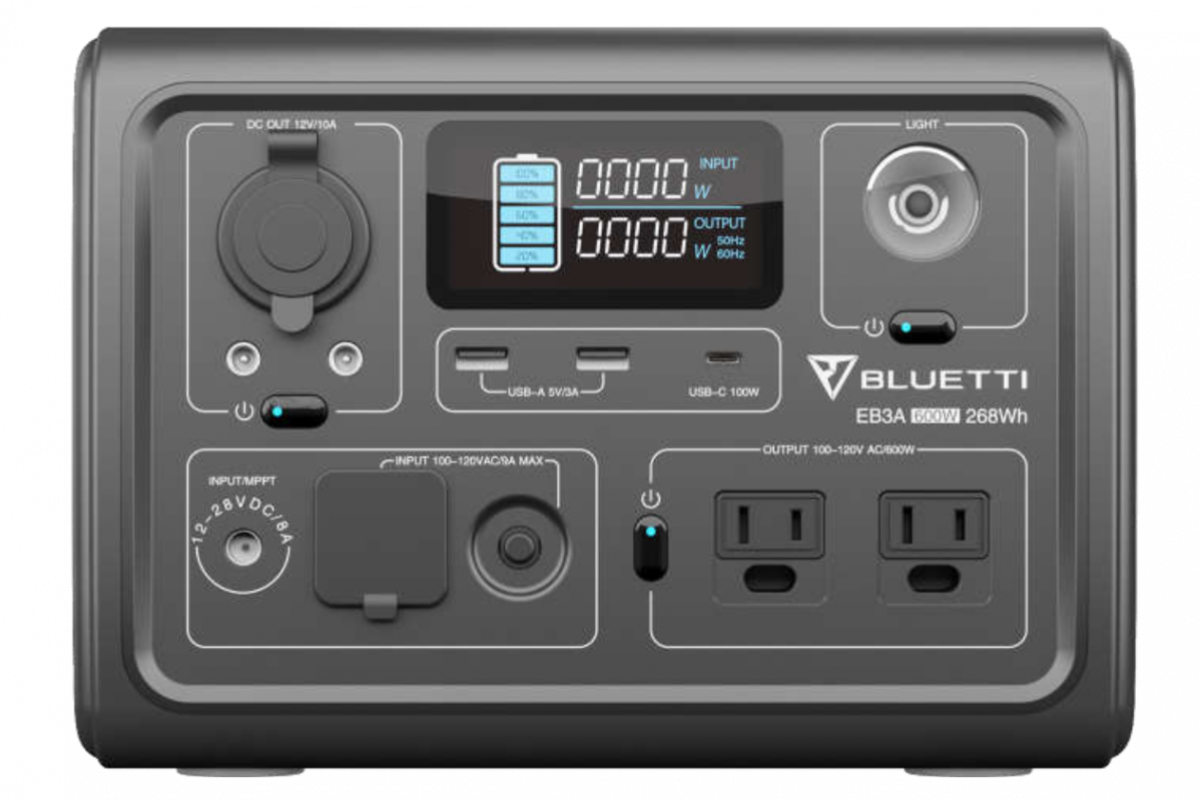 New Arrival : EB3A
A lightweight portable Powerstation which can be lifted from a child. Also 2000 meters above sealevel.
Bluetti launches the EB3A, a lightweight portable powerstation with 268Wh (220V) or 22 Ah (12V) which can lifted even from a child and performs lossless even at minus 20° Celsius up to 2000 over sea level.
Product Video
Thanks to the Turbo Charge and Dual Charge function, the EB3A can be charged from 5 different power sources, 2 of them simultaneously. The ideal companion for all outdoor activities, base camps, service vehicles, caravans and campers. But for home. Because in 30 minutes it is already 70% -80% charged with a 200W solar panel (Foldable), thanks to the Turbo Charge function.
The RRP is an attractive CHF 349.– (€ 335.–)