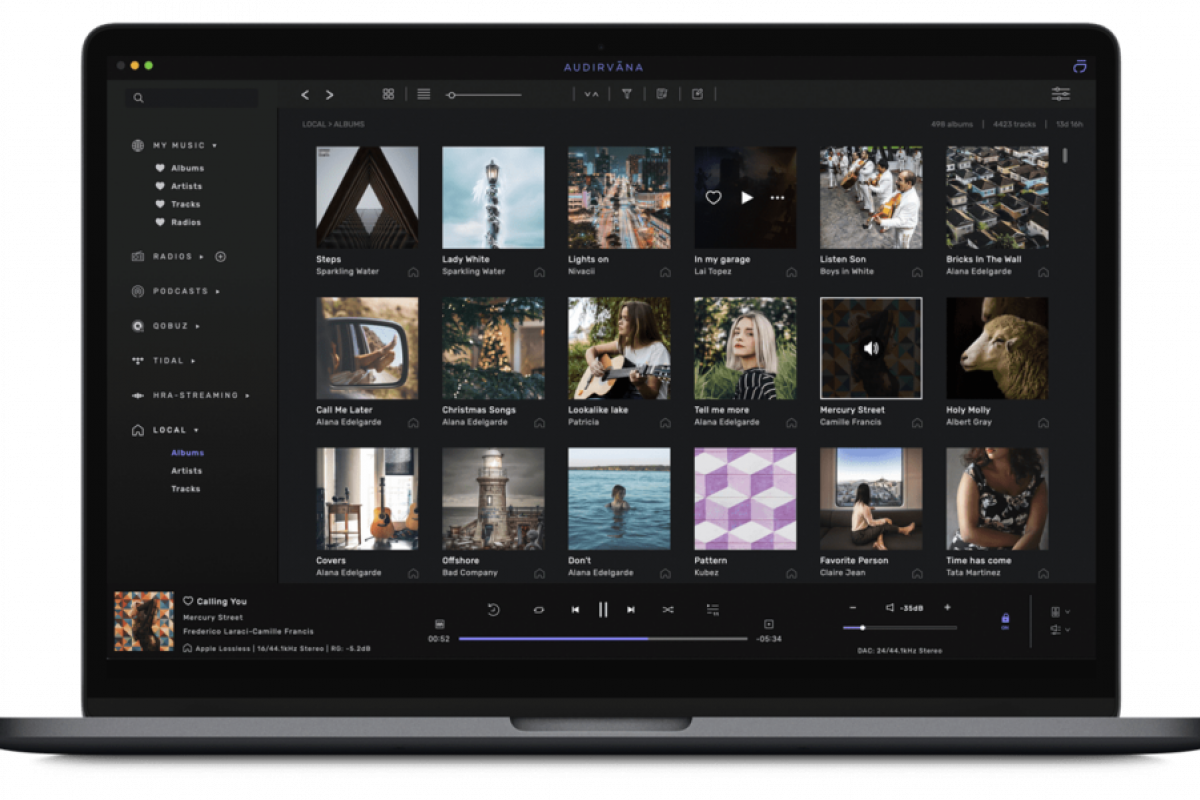 Why we have banned Apple music and rely on Audirvana Studio
We are music fans. And of course, we've been iTunes lovers since the very beginning, when Steve Jobs introduced his "Rip, Mix & Burn" version to not only put pressure on the music industry, but also turn it upside down.
Over the years, the application has been repeatedly redesigned in new dress, and since the introduction of Apple Music subscription has become very user-unfriendly, especially in two points that were really annoying:
Apple Music Match - a service for USD 34.50 per year, which allowed not only to trade rip & mix & burn for good quality, but also to make large music libraries available on the other devices via the cloud synchronously.
Unfortunately, this service has been working more poorly than well for 3 years now, and for more than a year now it no longer works if you don't have an Apple Music subscription. Nevertheless, the USD 34.50 is deducted.
The music search has become more cumbersome, both in the desktop variant as well as in the mobile app and you can only search for artists in the artist view, titles in the title view and the same for albums. And, whether you have an Apple Music subscription or not, Apple Music search results are also shown, even though you have disabled it in the settings, which has been going on for some time.
But much more annoyed not only us, that if you had an Apple Music subscription (family subscription) for 3-4 years, and had also bought whole albums, these purchased albums are no longer available on the devices, if you no longer have an Apple Music subscription. And that is simply an impertinence, because you had paid for it, as with Apple Music Match.
And if you look at the Apple support forums or other macOS / iPhone users, you get confirmed that this problem has been annoying other affected users for more than 2 years, and by the thousands.
I always had a good and direct relationship with Apple and some Illustren notice boards, until 2011... And today, under Tim Cook, the colossus Apple, which was never politically active under Steve, is mostly focused on exerting political influence, instead of focusing on continuous innovation, service and product continuity.
macOS Ventura, for example, is making settings so bad that even skilled and certified macOS system administrators are upset about it. Or even just call it by its name: Ventura - an adventure, the USB Audio Kext problems that has been going on for years and which shows up anew with every launch of a new macOS operating system, as if it was forgotten when committing to the new build and it always takes a good 3-6 months until certain headphones work flawlessly again. Year after year the same game since Mac OS Sierra....
So over the last 12 months we have tested various other music services, and music apps, got to know some interesting concepts like the decentralized music experience of https://audius.co, where world famous DJs like DeadMau5 are the initiators but also world famous producers.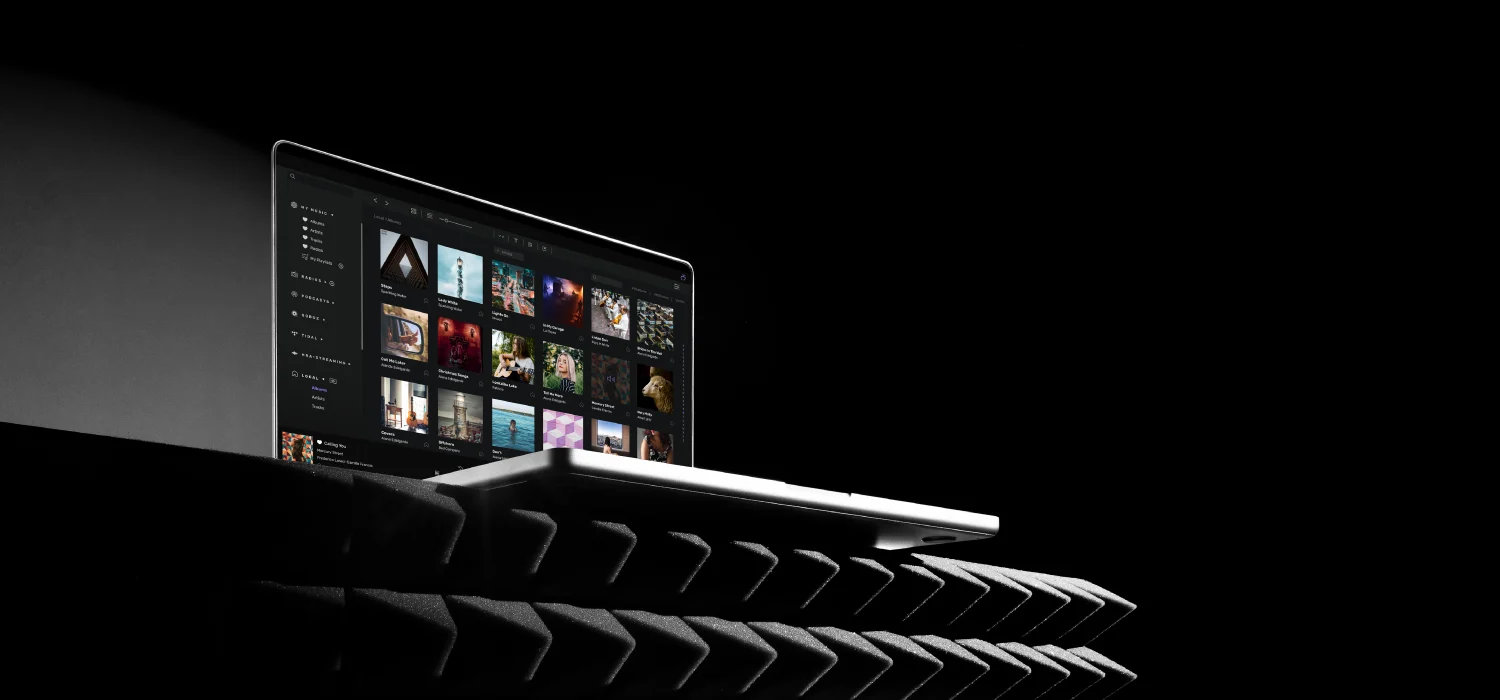 In the end, however, we stuck with the French music app "Audirvana Studio", which has created something unique in our things:
A high quality music app on the desktop.
Which can do music with or without Apple. And great apps to control remotely. And that, both for Mac OS, Windows, Android and Apple iOS. It also offers much better sound values and settings, and pretty much all online music radio stations, open as well as Tidal and what they are all called, very very user friendly:
A very appreciated feature is the "locking" of the speakers. Whether connected surround speakers or Bluetooth headphones, Audirvana Studio offer the "exclusive use of speakers" for the music app. Has the great advantage that calls, text messages or other computer sound does not interfere with the music sound.
The learning curve for Audirvana Studio is relatively short. You can access the existing iTunes/Apple Music folder directly at startup, or you can select a new one, e.g. from a media server in the network, or compile the whole thing on your computer. Functions like album covers and metadata completion are also offered by the solution. Well-considered updates with some nice features are added monthly. The app is slimly programmed and very, very fast. The audio quality surpasses Apple Music by quite a bit and the operation is intuitive, just like iTunes used to be.
With about 80, - € per year, the money is better invested than with Apple Music. However, it has the disadvantage that Apple mobile devices can only be controlled and DJed with the company's own app. In times of "Internet of Things" with connected speakers or headphones negligible.
But there are also valid alternatives for mobile devices, more about that in the next blog post.
It's definitely worth the trip. And Rip - Mix - Burn is really fun again, in high definition audio. In short, you get your music back with it. And that's what other music professionals say ...
PS: The Audirvana app for the iPad, iPhone or Android tablet offers everything you'd expect from a remote music control application. And here, too, Apple could cut a thick slice. But not everything good has to come from Silicon Valley.
Here you can find all Youtube videos of Audirvana Studio: https://www.youtube.com/channel/UCaEU69yF0iZXgy2uEMDpm6A
Next BLOG
Apple iOS blocks the basic functionalities of its own apps: photos, music and a few others, where third party solution providers have to dock. Also as a player... But there are two, three apps that allow on the smartphones to carry the own music collection, as back when Steve Jobs, the "Rip, Mix, Burn" introduced again. And they can also handle playlists from Audirvana Studio very well.